Kasamba is an online psychic network that has been providing advice and direction for over 20 years, with a wide variety of psychics specializing in everything from life's big questions, to dream analysis, to career direction.
Since all of the online psychics on Kasamba set their own prices for readings, you can search around to find the right fit for your budget, questions, and time needs.
This Kasamba review will cover everything you need in order to be fully informed in your search for psychic readings, including pricing, types of readings, and other people's impressions of the service.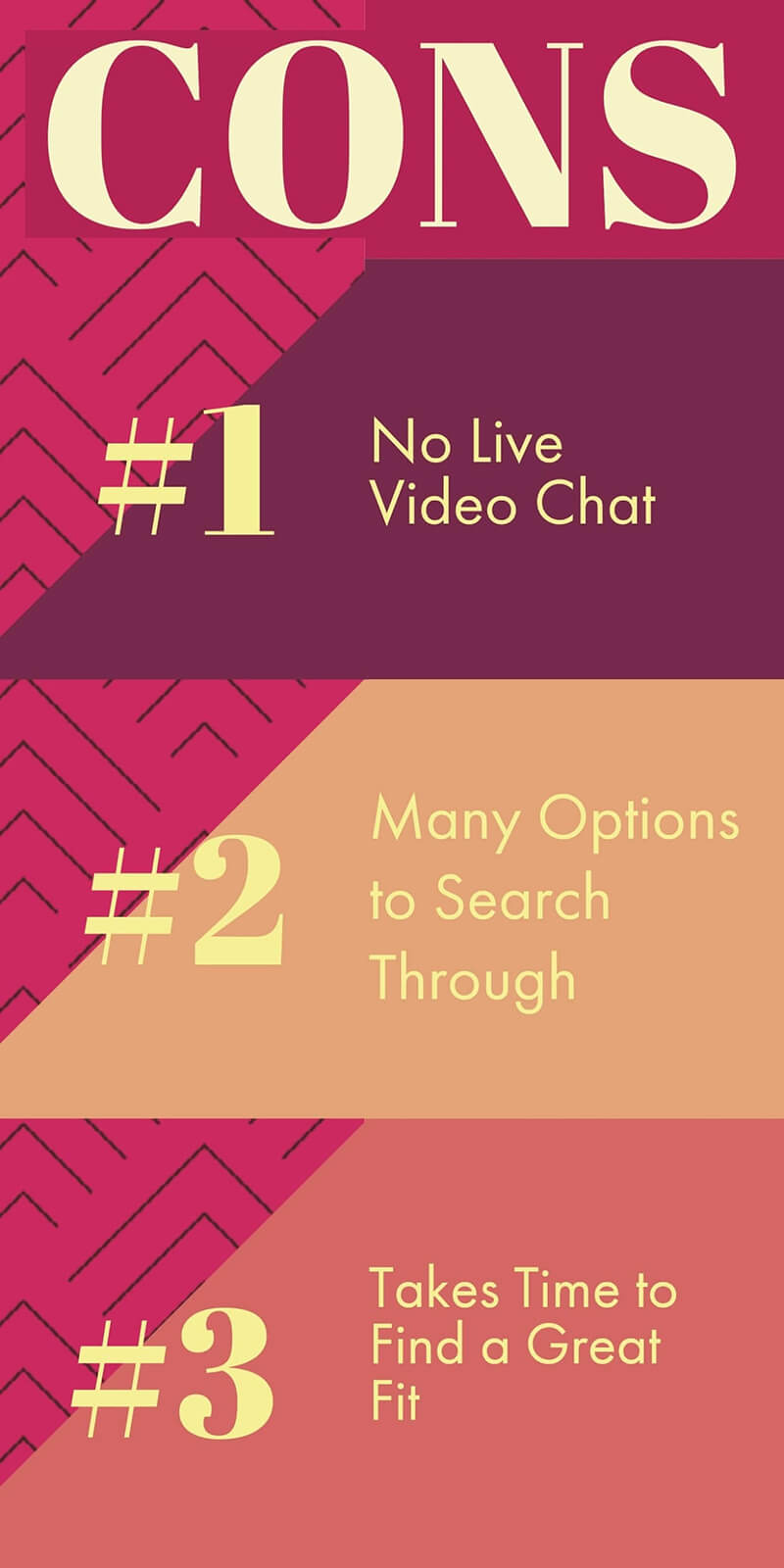 Things to Consider before Using Kasamba
​Perhaps the most important thing to consider before looking into Kasamba's psychic readings is what kind of reading you want – and this really comes down to what you're seeking guidance on.
Kasamba provides readings in the following categories:
Aura, crystal, tarot, astrology, and rune readings
Love and relationships
Dream analysis
Career forecasting
Fortune Telling
In matters of the heart, emotions, and spirit in particular, it's worthwhile to consider turning to a psychic reader to provide valuable intuition and direction for your life. If you're looking for this deeply personal insight, a psychic reading from Kasamba might be the best choice for you.
(Please do keep in mind that if you have any immediately problematic illnesses or conditions, it's wise to consult a physician or emergency services – not a psychic.)
If it sounds like Kasamba could provide the outlook you're hoping for, start considering how much time you'll need as well. Each psychic sets their own rates, often with discounts for longer or more comprehensive readings.
What Makes Kasamba Great?
What is it that has made Kasamba an attractive and popular option for thousands of users over the past two decades?
It seems to come down to a combination of convenience, variety, and confidentiality – combined with lots of trust from a satisfied community of reviewers.
Let's review each of these in more depth:
Wide Variety of Services
The breadth of issues that Kasamba's psychics are prepared to deal with is truly amazing. For each major category (love & relationships, career, psychic readings), there are even more specific divisions to really get to the heart of whatever matter concerns you.
For psychic readings, there are readers further specializing in aura readings, crystal readings, remote viewings, and more. Because each of these methods can contact an ethereal, hidden realm of experience, they are ideal for people who feel stuck or hindered in life.
With love & relationships, psychics are available to provide guidance on topics like cheating and divorce, dating, soulmate connections, and marital life. Since these topics can be so challenging to discuss with friends and family, the confidentiality that a psychic provides might be ideal for you.
Career forecasting can help answer the ever-present question of what we are meant to do here, on this Earth. If your working life has been a source of stress or boredom for you, a psychic may be able to point you to a better path.
Convenient Options
By offering live chat, e-mail, or phone consultations, Kasamba makes it simple and straightforward to contact a psychic in a way that works best for you.
With their live chat platform, Kasamba gives a place for you and the psychic of your choice to share space and see each other actively typing. All of the records of your conversations are stored in your account, meaning that you can always come back to them later for reference and study.
Having the option of e-mail can be a fantastic way to address problems or questions that aren't so immediately pressing. Ideal for bigger life-direction sort of questions, it also eliminates a layer of anxiety over having to speak certain questions out loud.
Especially with certain types of advisors (mediums and empaths in particular), it can be helpful to use a phone consultation to establish a more direct connection.
Since Kasamba offers all of these means of communication, it is easy to choose the right method for your specific type of question, budget, and amount of available time.
First 3 Minutes are Free
Since each of the psychic readers on Kasamba operates as an individual, there's a special offer that's rare to find with other online psychic networks: The first 3 minutes with any psychic are totally free.
Why is this important? Aside from providing your first session at a more affordable rate, it also lets you decide whether any particular psychic reader is a good match for you… Without the pressure to commit if it doesn't feel just right.
This way, you can take your time in finding a psychic reader that you 'click' with — getting both of you off to the right start in what could likely turn into an ongoing relationship.
Confidential and Secure
Because psychic readings can deal with such profoundly personal issues, it's essential to know that the information you give will be kept secure and confidential. This way, your private concerns will only be revealed at your own discretion.
Kasamba addresses this by acting as an objective middle-man: When you enter your information, there is an option to register anonymously. You'll be connected to a psychic, but your details will all remain private.
Though you can pay for your services by entering a credit card, there is also an option for payment via PayPal. This means that, if it suits you, you never have to share your credit card details (a very safe and secure option).
Great Reputation
Kasamba's most important attribute may be its consistent reputation of delivering accurate, high-quality readings as well as impeccable customer service.
With so many 5-star ratings of individual psychics recorded on their site over more than 20 years of service, it's easy to believe that you'll also be able to find the answers you seek through their service.
Much of this positive reputation is a product of their vetting process for every psychic that provides services on Kasamba. Though they don't share the exact guidelines by which their psychics are selected, its effectiveness is apparent from the high quality across the entire platform.
Lastly, the company offers a satisfaction guarantee for each first reading. If you're not happy with the quality of the advice or guidance you received, it's fast and easy to request a refund.
Some Other Reviews of Kasamba
It doesn't take much digging around online to find some really stellar reviews of the psychic advisors on Kasamba. Outside of the reviews posted on their own website, they're also a favorite of independent reviewers.
Don't just take my word for it, though! Check out some of their positive reviews below: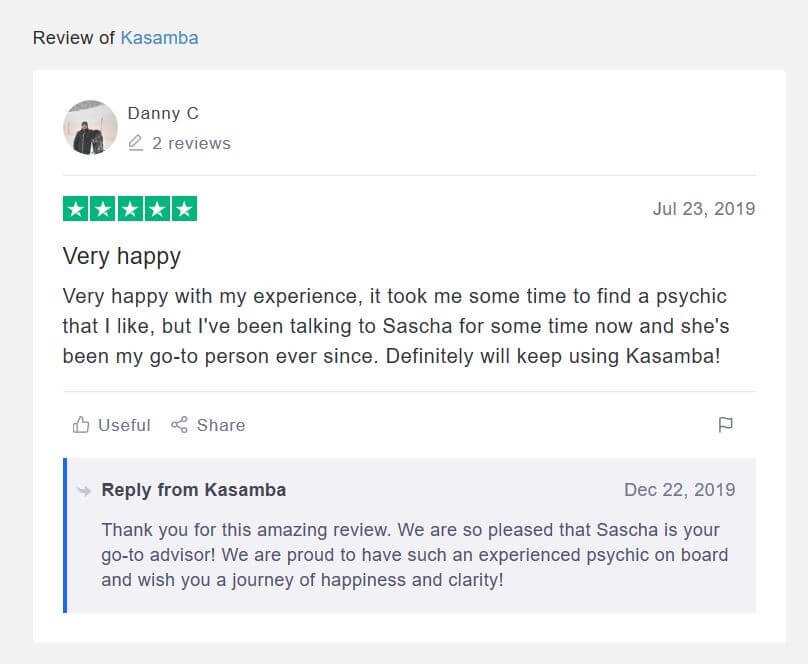 Kasamba Alternatives
While Kasamba definitely stands out as a front-runner in the realm of online psychic readings, it certainly isn't the only option out there. Depending on your individual needs, one of these alternatives may be more specifically suitable to you
PsychicSource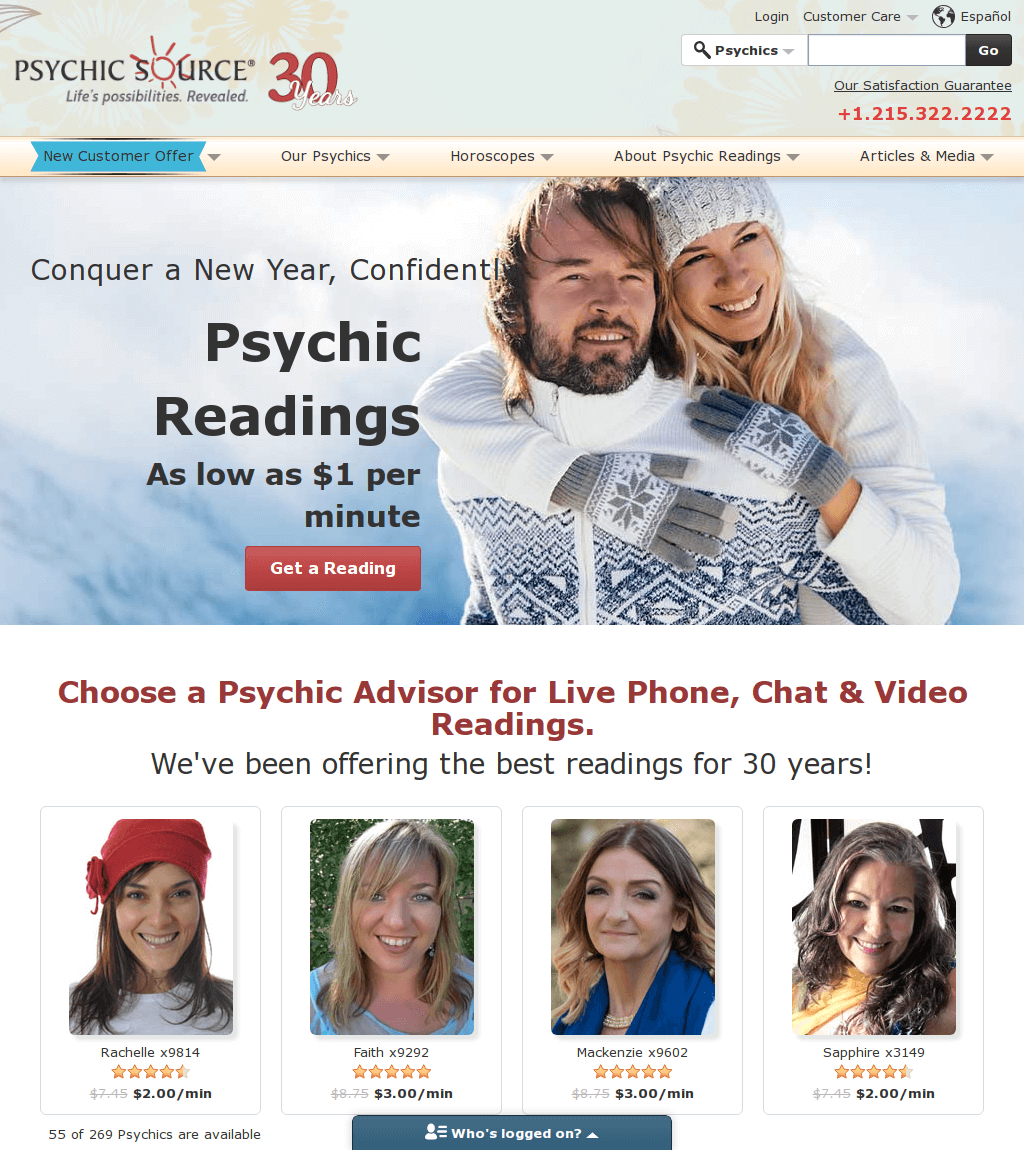 In business for more than 30 years, PsychicSource also has a wide variety of psychics to choose from – as well as a tool to help match you with your perfect fit through a short questionnaire.
Similar to Kasamba in many ways, PsychicSource offers phone, email, or chat consultations with your chosen advisor on a per-minute rate. Just like Kasamba, the first 3 minutes with any psychic are free of charge.
With each of their psychics having 10 or more years of personal practice, it's natural that they would have specific specializations. This does mean, though, that there are fewer styles of readings available than through Kasamba.
You can read more about them here
Keen
Boasting over 35 million psychic readings since 1999, Keen has made a reputation for themselves as an accomplished and reliable psychic network.
Occupying a similar price range as Kasamba, Keen's psychic services also offer 3 free minutes for first-timers in a variety of categories. However, they do not offer as many different styles of readings as Kasamba.
While email is noticeably absent as a means of consultation, there are still secure options available for calls and chats – and a handy search function with many options for fine-tuning your search for the right psychic.
Read more about them in this article
Oranum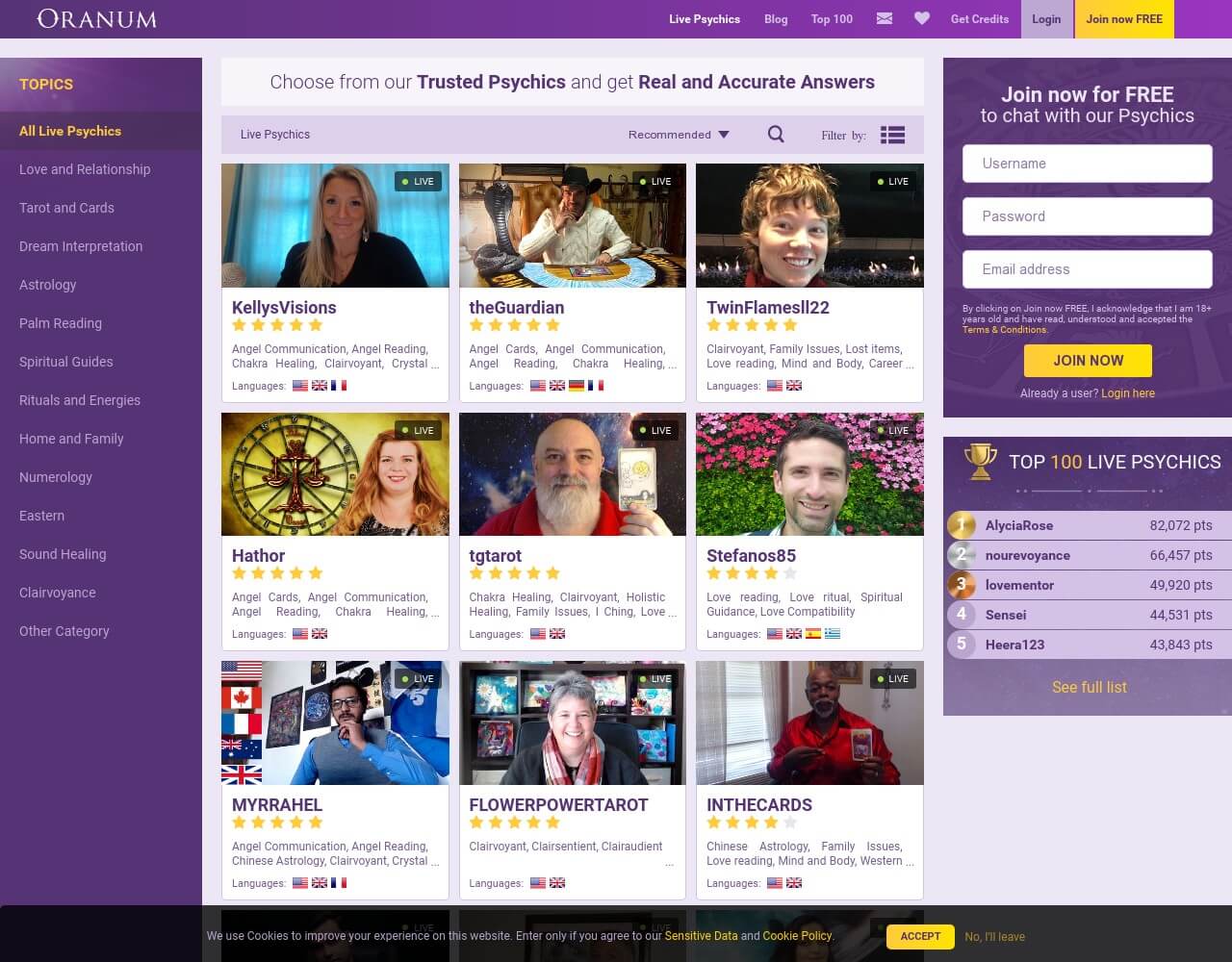 Focusing on live, video readings, Oranum connects psychics in real-time to seekers through a streamlined presentation that focuses on face-to-face interaction. Though this makes it ideal for immediate consultations, it does not include the flexibility of Kasamba's chat or email options.
Of all the alternatives listed here, Oranum actually has the most options for types of readings. So, if you can't find the exact type of reading you're looking for on Kasamba, PsychicSource, or Keen, it's definitely worth checking out Oranum!
Check out this article to find out more
However, if you want even more options, check out our guide for best psychic reading.
Conclusion
In our increasingly complex world, psychic reading services like Kasamba can provide guidance on some of life's most troubling issues. Whether you're feeling adrift in your relationships, career, health, or something else entirely, a psychic reading could point you in the right direction and get you back on your life path.
By giving you many options for finding a psychic that you really vibe with, as well as 3 free minutes to decide if any individual is a good fit for your concerns, Kasamba makes it easy to navigate the often-confusing waters of spiritual guidance.
When your information is totally secure, and you have the benefit of testing the waters, why not try it for yourself before you decide whether it's a good fit for you?
Check out Kasamba here, and let us know what you think!